Five easy Halloween cocktails that are absolutely to DIE for
Looking for extra ways to frighten up your Halloween parties this weekend? Giant bats and dancing skeletons are a good start. Oh, and cobwebs...and more cobwebs.
But what better way to showcase your spooky spirit than with some spooky spirits? Here are five BOOzy cocktails to bring to the Monster Mash that your guests will surely love!
Don't get caught serving amazing drinks in cheap red solo cups! Check out our wide selection of Designer Handcrafted Glassware to find the perfect glass to match your Halloween crafts! Take our snake-like Serpentine glasses for example. Or perhaps our festive orange Lily Glass? 
1.  The Jack-O-Lantern 
Both eye-catching and simple, the Jack-O-Lantern is a go-to for anyone who wants to feel festive, but doesn't feel like slaving away behind the bar all night. It's made with cognac, orange juice, orange liquor and ginger ale...but it's the garnish that brings it all together. 
---
2.  Vampire's Weakness
The bloody tint of the classic Boulevardier cocktail serves as a great base for a spook-tactular cocktail. Just garnish with an edible eyeball (blueberry-stuffed lychee), a little fake blood and voilà! 
---
3. Black Cauldron Cocktail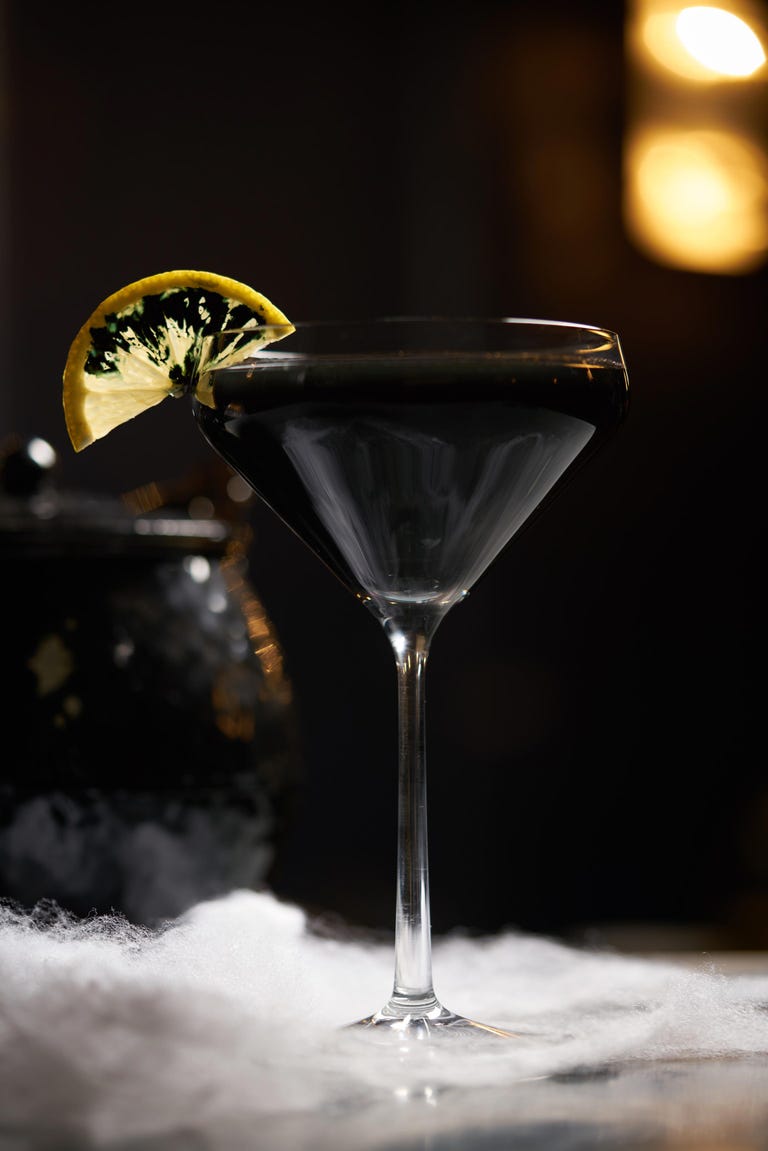 This yummy, but menacing Tequila cocktail uses a creative secret ingredient to give it that blue-ish black color that's perfect for any halloween party -- Activated Charcoal! 
---
4. The Halloween Hpnostist  
Turn your cocktail into a magic potion with Hpnotiq blue liquor and a glow-stick. Trust me, it looks even cooler under a black light! 
---
5. Apple Cider Margaritas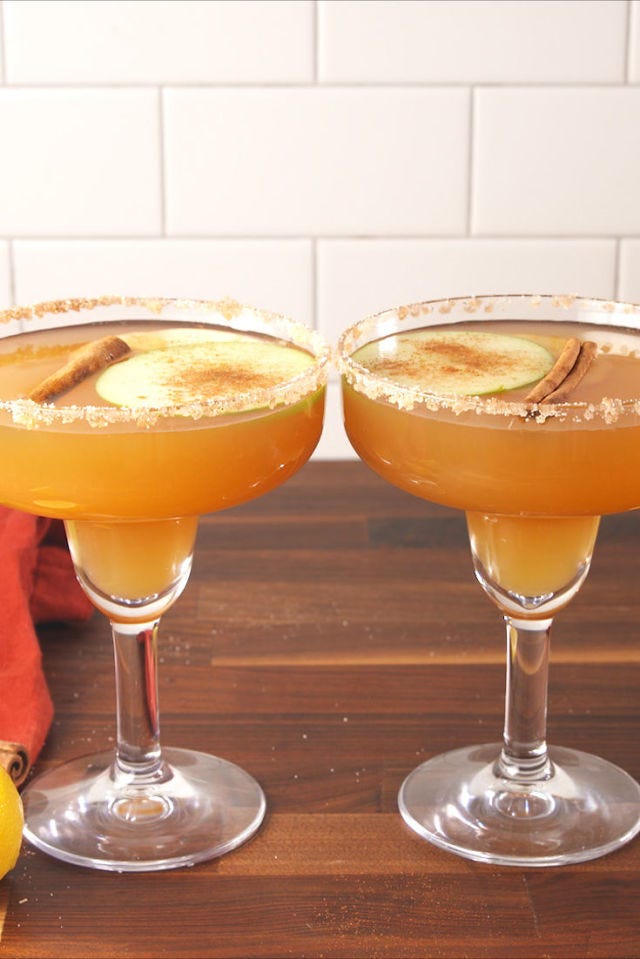 Think margaritas are a strictly summer cocktail? Think again! This festive fall refreshment is SCARY good. So good, in fact, you might just find yourself whipping them up all autumn long.